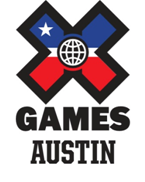 With less than a month to go until Austin's first X Games, the excitement in the city is heating up! From June 5-8 Austin will host the electrifying event at Circuit of the Americas (COTA). This year X Games is taking the event to a whole new level, offering the usual extreme sports competition as well as awesome musical guests, art vendors, delicious food, massive playgrounds, and much more for 24 hour entertainment. With all the excitement to will ensue, we can only expect heavy traffic and parking complications, so we're here to tell you how to do it right and stay safe during this thrill-seeking weekend.
X Games Driving Directions: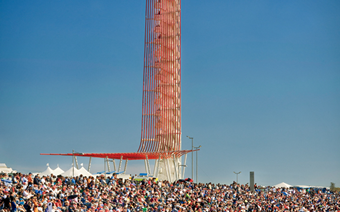 X Games will be taking place at the massive, state-of-the-art Circuit of the Americas located in Southeast Austin. Circuit of the Americas can be accessed from the south on FM 812 or from the north on Elroy Rd. Those who have purchased VIP parking passes or Suiteholder parking passes should enter from FM 812 and proceed to Parking Lot A. View this map to better understand where parking lots are located.
 X Games Bicycle Directions:
It's important to note that many of the roads that lead up to COTA are considered "Low Comfort Roads" or "Medium Comfort Roads" according to Austin's official bike map. That being said, bikers should enter from Elroy Road and proceed to Lot H, the only designated bike lot at the event.
Driving and Biking Safety Tips:
It's only natural that massive events bring about safety concerns due to tremendous amounts of people, crowds, and confusion. Remember some key safety tips for your protection:
Bicyclists:
Wear a helmet at all times
Use reflectors
Ensure headlights and taillights work properly
Be extra cautious in dark areas
Bring a secure lock
Cars:
Always obey speed limits
Watch carefully for bicyclists
Do NOT drink and drive
Wear seatbelts at all times
X Games Parking:
Circuit of the Americas has parking availability for 22,000 vehicles in its various parking lots, however since this is such a grand event, it is encouraged to purchase parking in advance to speed up the process. COTA offers premium parking and standard parking based on your preference.
Taxis, Limousines, and Charter buses have specific loading zones. Limousines are required to pay a fee of $20/day and mini buses are required to pay $30/day. For full-sized Motor Coaches, you must pre-purchase a permit and pay a fee of $50/day.
Bicycle parking is in Lot C, the designated bike valet area.
To avoid parking and driving all together, find a designated driver to pick you up and drop you off at the event. They can do this in front of the Main Grandstands in Lot A or Lot H. With a sober driver, enjoy all the festivities worry-free!
Remember, traffic is high-volume during this weekend, so be extra alert and cautious of all your surroundings. For more detailed information visit the X Games website.