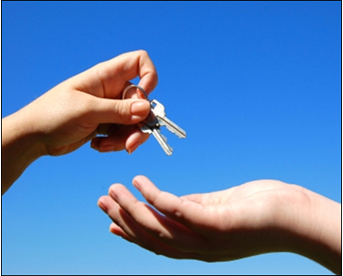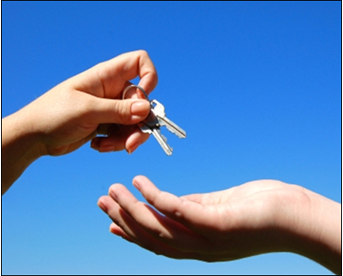 Having children is one of life's great joys – from the moment you bring them home, a great adventure begins. This adventure is, of course, not without challenges. A recent estimate from the U.S. Department of Agriculture concludes that it will cost about $241,080.00 to raise one child to age 18. This figure doesn't include college tuition, or other major expenses, such as a new car for your child when they turn 16. The panic this figure probably induces may cause you to think that your kid will be walking everywhere when they turn 16; or hey, how about a nice bike? Don't worry- it's not as bad as you might think. There are plenty of options when it comes to securing your teen's first car and getting the most for your money.
Obviously you want your teenager's car to be durable and most of all, safe. When starting your search, it pays to do some research before hitting the dealerships. Search for information on the year's safest makes and models. It doesn't hurt to find personal reviews and opinions in addition to professional reviews. In general, mid-sized sedans will be safest. Once you've narrowed down a make/model, it is helpful to use sites like Kelley Blue Book or Truecar.com to determine a fair price. Car salesmen are out to make a profit, so if you come in prepared, you can haggle for a better deal.
For a used car, an ideal choice would be under 150,000 miles, and under $10,000 in price. These cars do exist, but are very, very quickly snatched up. Many dealerships advertise their inventory online, and you have the option to make an inquiry on a used car, but by the time a sales representative gets in contact with you, often the car you had your eye on is already sold. If you're determined to go this route, we advise not to get too attached to any car until you're seeing it in person. Otherwise, we advise to simply go in to a dealership that you've seen lots of good used inventory online at an off-time. Friday nights are an excellent time – it may sound like a rude strategy, but often the employees are so ready to go home on Friday nights that they may cut you a better deal in order to do just that.
When you are finally up close and personal with a strong contender, make sure the used car has at least six airbags – the two required up front, as well as side-impact and curtain.  Anti-lock breaks are also a great safety feature that your child's new car should have, although unfortunately older cars may not always come equipped with them. You can also use Carfax.com to get important information on the used car prior to purchase- how many previous owners, how many accidents, and how frequently a car was brought in for servicing, for example. A car with only one previous owner that was brought in regularly for recommended maintenance and no accidents is a clear winner.
If you do happen to be in a financial position to purchase a new car for your kid, just remember one thing: if they are lucky, this is a car they will have for years and years to come. Invest in something that will last, like a mid size commuter car, even if it's not "cool" for the child now. They will never stop thanking you for the gift when they become adults and still have no monthly car payment.
Like any big purchase, buying a car can be daunting, but if you do your research and keep the ultimate goal in mind – a safe and long-lasting car for your teenager – in mind, there's no need to be worried. Just don't forget to add your new driver and car to your insurance policy!