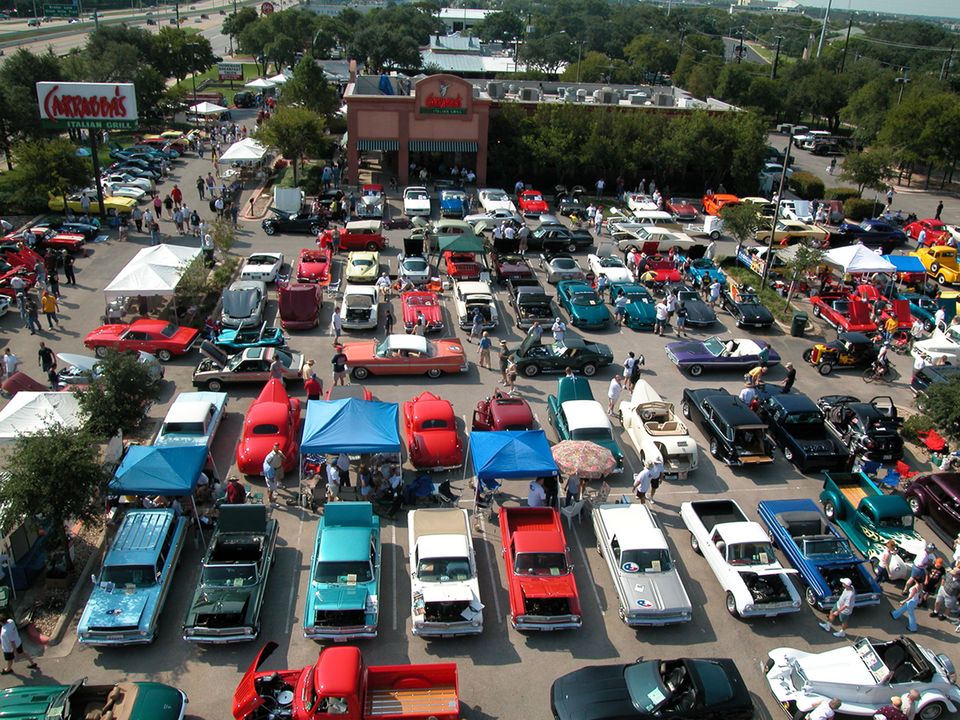 If you are looking for an excuse to get out this summer and oogle over cars that are worthy of being put on display, you are in luck.  There are a variety of car shows to visit in the Central Texas area this month. Here are three that we recommend checking out and adding to your weekend plans.
Corvette Invasion of the Oasis
Considered an American classic, the corvette has evolved over the past few decades, but has still managed to be dream worthy of many men. Debuted in 1953, this General Motors icon has been a coveted vehicle for teenagers waiting for their license as well as those in their 50s wanting to remain youthful.
The Corvette Invasion of the Oasis is Saturday July 19th at 5:00 pm. The Oasis on Lake Travis is just a short drive from central Austin, and has a scenic view once you turn off 620, as well as breathtaking views from their patio. Corvette owners from across the lone star state are encouraged to attend.
The event is free and open to the public.
Round Rock Car Show
Every third Sunday of the month, the Round Rock Car Show allows for classic car owners and enthusiasts to display their cars. Hosted by the Round Rock Police Officers Association and the City of Round Rock, the event is held at Centennial Plaza from 10 am to 1 pm. The event is free and open to the public. If muscle cars are a passion of yours, and you enjoy seeing how people have managed to keep these beauties in pristine condition, we suggest adding this event to your calendar.
Texas Heat Wave
Sponsored by Custom Sounds, the Texas Heat Wave is one of, if not the largest, car show in the Central Texas area. Held at the Travis County Expo Center, this year will be their 25th anniversary, and is sure to be a hit like in years past. The weekend long event will feature custom trucks, cars, burnout contests, hydraulic contests, monster trucks, live music, a bikini contest, and an audio competition. It is a must see for car enthusiasts. If you're looking to get a new tattoo, they will also have tattoo artists on site as well. Expect additional traffic throughout Austin this weekend. Tickets range from $33 – $150 and rapper T.I. will be headlining a concert Saturday night.
Whichever you choose to attend, remember to be safe and buckle up.